What to Do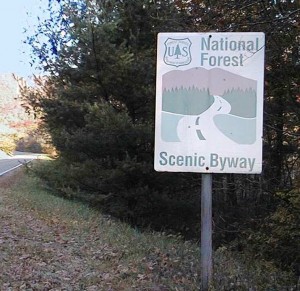 Nestled in the foothills of the Blue Ridge Mountains, the County of Bland is a natural wonderland, hosting over 74,000 acres of the pristine Jefferson National Forest.
As a rural community, Bland County's churches, schools, 4-H Clubs and other social and civic organizations are active in sponsoring recreational and cultural programs.
Bland County offers area residents and visitors a variety of outdoor recreational assets. Portions of the Jefferson National Forest and the Appalachian Trail are located in the county. Bland County is a proud member of the Appalachian Trail Community with 56 miles of the trail traversing the beautiful landscape of the county.
Bland County is also home to the Wolf Creek Indian Village and Museum, a reconstructed 500-year old Native American site which was discovered in 1970 during the construction of I-77.
Camping, hunting, fishing, hiking and picnicking opportunities are virtually unlimited. The area is a hunter's paradise where bear, deer and small game can be hunted in season. For the fisherman, brook and rainbow trout are abundant in the small mountain streams while bass and other species are found in the larger streams. For the golf enthusiast, Wolf Creek Golf and Country Club has an 18-hole course that is open to the public.
Other activities and sporting events available to area residents include plays, concerts, musicals and craft fairs sponsored by Wytheville Community College; professional Appalachian League baseball; and car racing in Wythe and Pulaski Counties.
Arts & Entertainment

Outdoors / Trails
Historical / Educational